LACTIC FERMENT - OMEGA 3
Diomega+ « Lactic ferment » targets the normal function of "two brains"
Dietary supplement based on DHA of marine origin (250mg 100% RI) associated with a complex composed of an intake of Lactobacillus acidophilus (lactic acid bacteria present in the intestine) and fructooligosaccharides (fiber).
DHA (100% RI) contributes to normal brain function: the beneficial effect is obtained for a daily intake of 250mg of DHA or one capsule
Produced in France
Dosage:   1 capsule/day per 1 month 
Packaging:  Presented in box of 30 capsules in blister pack. 
Public price: 29,90€ / 30 capsules
Quantity for 1 capsule/DUOCAPTM: Fish oil : 432mg, Of which DHA : 250 mg, Lactobacillus acidophilus : 2 billion CFU*,  Fructooligosaccharids : 10 mg.
* CFU :Colony Forming Unit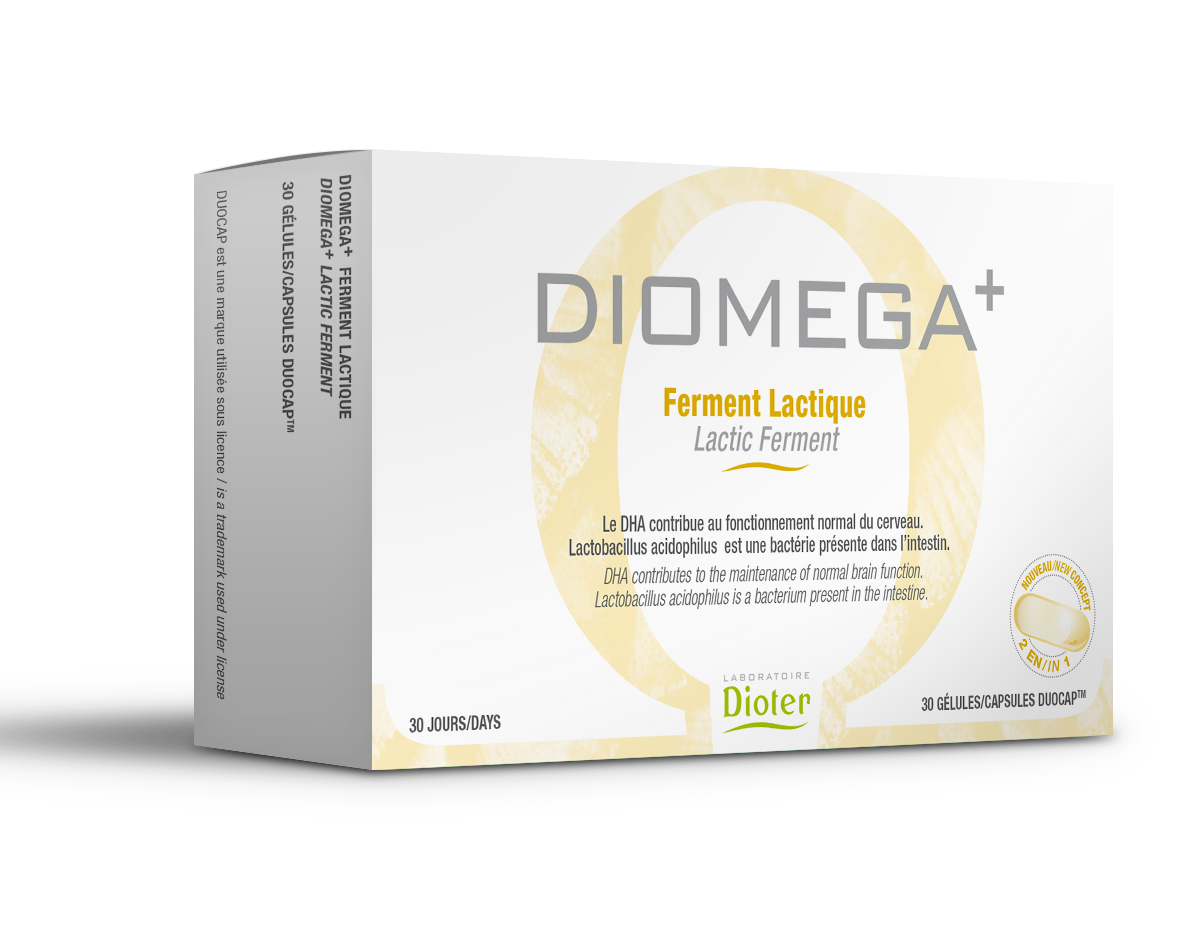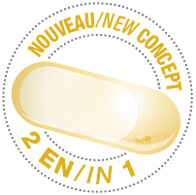 DIOMEGA + is also a unique dosage form (DUOCAP TM) allowing in a single dose per day an intake of 250mg of DHA (effective dose) and the protection and controlled release of complementary vitamins or minerals interesting from a nutritional and / or physiological point of view but incompatible with one another.