INTELLECTUAL VITALITY - OMEGA 3
DIOMEGA+ « Intellectual vitality » targets the cognitive activity, the capacity for attention and intellectual vivacity, major components of mental energy.
Dietary supplement based on DHA of marine origin (250mg 100% RI) associated with a complex Magnesium, Zinc and Vitamins of Group B.

DHA contributes to normal brain function: The beneficial effect is obtained for a daily intake of 250mg of DHA or a capsule
Magnesium, Zinc and Vitamin B5 contribute to intellectual performance
Vitamins B1, B2, B3, B6, B8 and B12 contribute to normal cognitive function and normal functioning of the nervous system.
Produced in France
Dosage:   1 capsule/day per 1 month 
Packaging:  Presented in box of 30 capsules in blister pack. 
Public price: 29,90€ / 30 capsules
Quantity for 1 capsule/DUOCAPTM: Fish oil : 432mg, Of which DHA : 250 mg, Vitamin B8 : 17μg (34%), Vitamin B5 : 2 mg (33%), Vitamin B12 : 0,83 μg (33%), Vitamin B3 : 5.33 mg (33%), Vitamin B6 : 0.47 mg (33%), Vitamin B2 : 0.47 mg (33%), Vitamin B1 : 0.37mg (33%), Magnesium : 56 mg (15%), Zinc : 3.3 mg (33%).
*recommanded Intake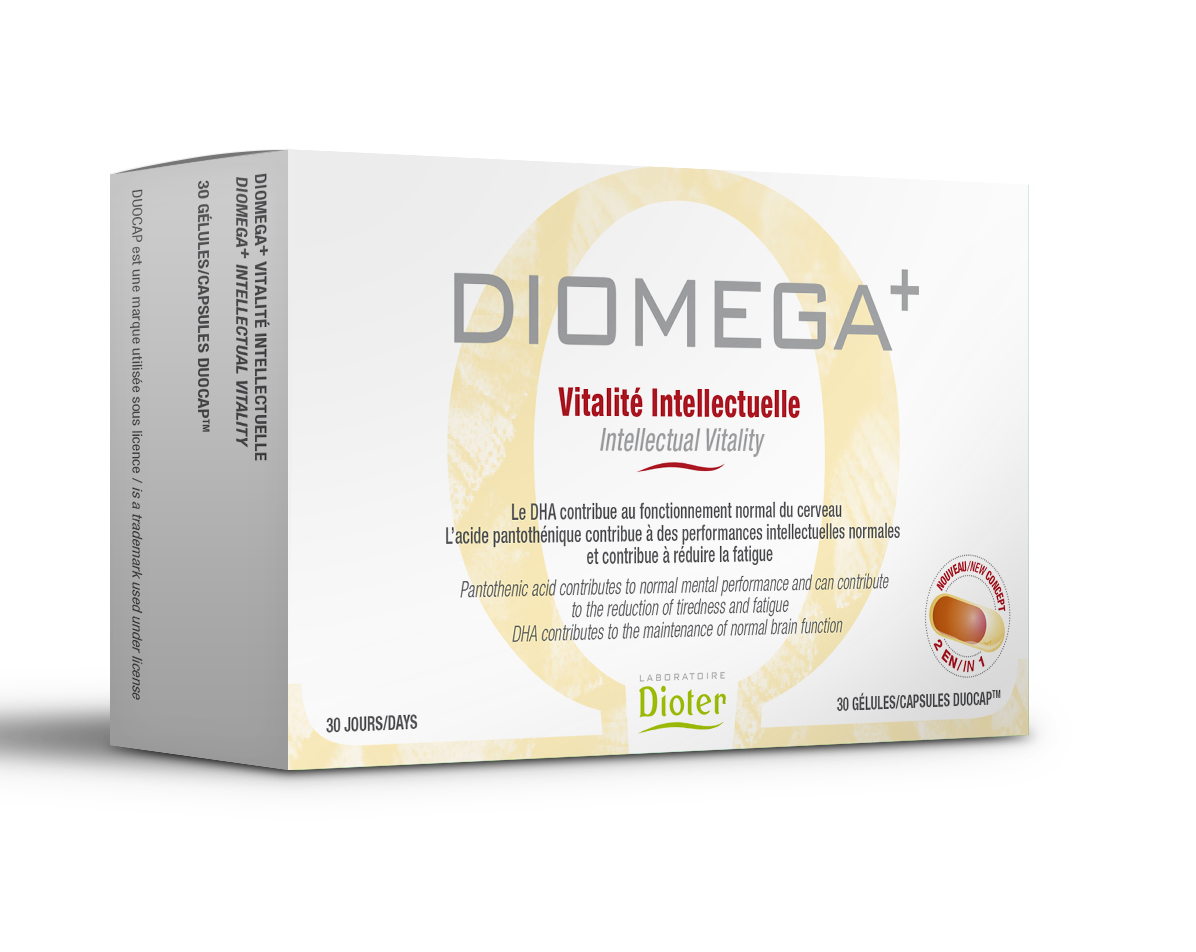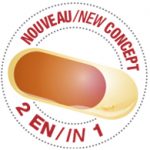 DIOMEGA + is also a unique dosage form (DUOCAP TM) allowing in a single dose per day an intake of 250mg of DHA (effective dose) and the protection and controlled release of complementary vitamins or minerals interesting from a nutritional and / or physiological point of view but incompatible with one another.